History of RS Racing Timing
The Beginning...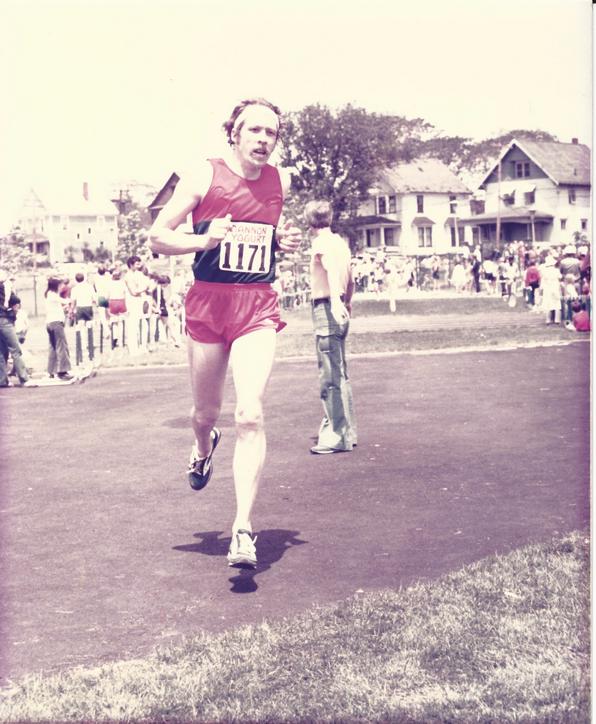 In the 1970's it was impossible to find running shoes. There were no running specialty stores, no mail order, & no Box Stores, The running boom had started after Frank Shorter's victory in the 1972 Olympics. There were many of us who were running who were frustrated with lack of running shoes in the local sporting goods stores. On February 1, 1978, I opened Runner's Supply and from then we grew over the years.
Historic Zoar 5 Mile
The first year we started a race in Zoar, Ohio, that was based on one of my favorite personal races-The Falmouth Road Race. Most races in that era were 10K and up and there were no point to point courses. Pete Riegel, a well known US authority on running, came and certified the course on a cold rainy day! The race grew to 1300 participants a few years later.
Growth of Runner's Supply
Over the years Runner's Supply grew to be a leading supplier in northeastern Ohio to individuals and teams in running as well as other sports. From our beginning in a basement we grew to become a leader in the area.
Championchip in the early 2000's
As our involvement in racing grew, we added Championchip Timing with the returnable chip and began timing more than just our own events.
ChronoTrack Timing
The next innovation in the world of timing was the disposable Bib Timing Tag. It began with the shoe tag, double bib tag, and now is the single bib tag. We are proud to be a partner with Chronotrack & Chronotrack Timing! Information on Chronotrack Timing Services
RunSignUp & Technical Advancements

Both RunSignUp and Chronotrack are leading innovators in the world of running and we are proud to be key partners of both. You will see many changes over the course of 2016 & the next few years in registering for events, media updates, and results.